Product Description
47 Inch Police Rotating Light Bar With Speaker TBD-GRT-104
Weight : 17 kg
Product Size (L x W x H) : 121.00 x 44.00 x 20.00 cm
Packing Size (L x W x H) : 123.00 x 50.00 x 24.50 cm
G.W / N.W : 18/17 kg
Quantity : 1PC/CTN
Features
Special Lightbar with multifunctions for different kinds of vehicles.
Full 360 degrees of bright LED warning signal.
Durable polycarbonate materials.
Widely used in public security,terrorism,fire,ambulance vehicles.
Easy maintenance and module replacement.
Specification
Standard Model:
DC12V
Dimension: 48inch(1210mmx440mmx200mm)
Both Gen2rd 1W leds and 5MM leds type
Total 64 sets of LEDs in upper layer, 8 pcs of TIR flash lights, 2 pcs of TIR leds as alley lights
With 100W speaker inside
Blue/Red color with Blue/Red lens
Power: 45W
PC dome, aluminum frame for maximum heat dissipation
Waterproof class:IP67
Mounting Kits Included
Many kinds of flashing patterns
Complies with Standards: EN50081-1:1992, EN50082-1:1997, EN55022, EN61000-4-2,3 and DIN 40 839.
Optional
DC12V or 24V
Amber, Blue, Red, White color optional
Amber, Blue, Red, clear outer cover optional
With or without Takedown Lights and Alley Lights
More or Less than 4M electric cables
Customize flashing patterns
______________________
>>Shape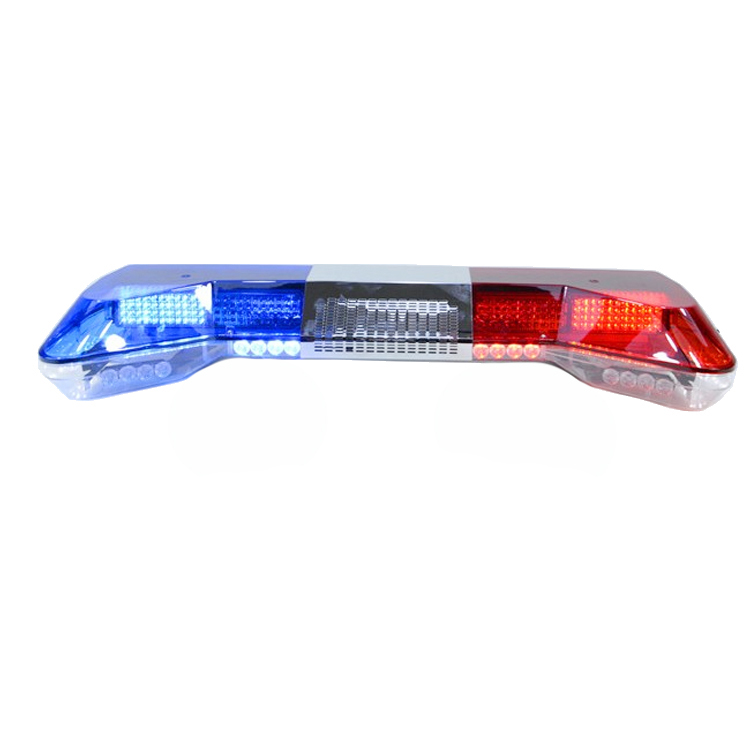 E-mail:info@golden-lightbar.com MSN:WhatsApp:+86 15024485123 Copyright © 2004-2020 ALL Rights Reserved