产品描述
Car lift monitoring lighting
All-weather environment design, high-strength aluminum alloy shell, shock, corrosion, shock; pneumatic lift rod height of 1.8 meters, integrated omnidirectional camera PTZ (horizontal 360-degree continuous rotation; vertical: -90 ~ 90 degrees; No blind spot monitoring, camera, lighting, positioning accuracy, horizontal scanning between two points, suitable for vehicle monitoring.
product description
● Fix the PTZ camera on the pole.
● When using the pole from the roof erected 1.8m; to achieve emergency lighting, on-site video, with all-round search positioning, monitoring and lighting functions;
● all-weather environment design, high-strength aluminum alloy shell, impact resistance, anti-corrosion;
● high-definition color camera, real-time video on-site forensics and monitoring;
● 360 ° unlimited rotation, 180 ° angle of view without blind spots, preset 128; searchlight light search distance of 400 meters;
● Car power supply voltage input range: DC12V ± 10%.
Product structure characteristics
● use of wireless remote control or 485 communication two control methods for users to choose, with a key collection, a key extension, automatic reset function.
● The lift rod adopts anodic aluminum-magnesium alloy air-tight sealing device, which can tightly support the system continuously for 24 hours without pressurization.
● cameras, lamps installed in a full range of non-dead head, you can search around any target irradiation.
● The system is equipped with over-voltage, over-current and automatic recovery protection control device, which can prevent the system from damage due to improper operation.
Application site
● Widely used in the public security, traffic police, police case handling, patrol cars and other high-definition picture quality requirements of large-scale monitoring and evidence collection, disaster rescue, fire law and order, power and other emergency lighting and video surveillance site.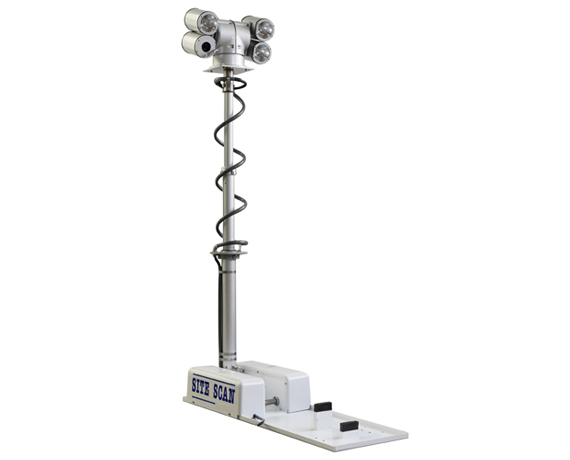 E-mail:info@golden-lightbar.com MSN:WhatsApp/Wechat:+86 15024485123 Copyright © 2004-2021 ALL Rights Reserved